You can tell me, where and when you like to start and end the tour.
However, I recommend to avoid rush hour, and start around 10:00 or 11:00 am.
If ou are located outside the city center, and want to be picked up by the "Magic Bus",
I can offer you a reasonable price charged separately to the sightseeing tour.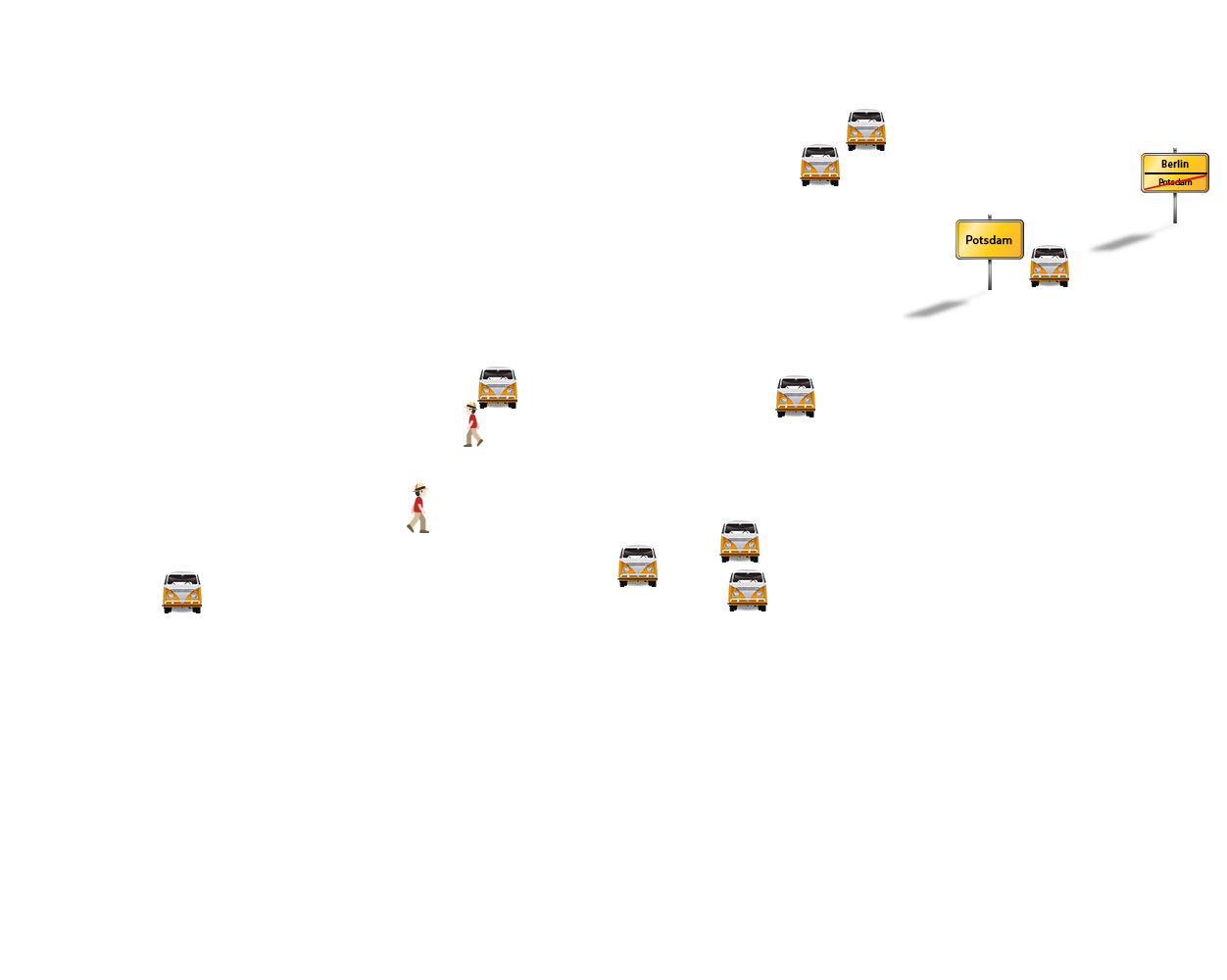 The tours are suggestions and can
are designed according to your interests.
4.5
Hours


5 Hours
Each additional hour:
Please note, that the vintage VW Bus can not be used in extreme weather. Of course, I will inform you in advance.
The fee applies only by booking directly at
www.magic-bus-berlin.de.
When booking through other providers there may be divergencies.